Looking for the best driving school in Hyderabad? Look no further than Sharansai Driving School! We are highly rated for our exceptional services and have a proven track record of success with over 4000 successful learners.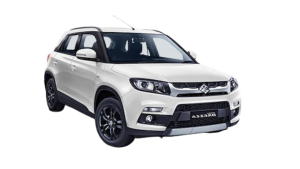 At Sharansai, our goal is to provide safe and quality road-safe driving, and to ensure our learners follow the traffic rules set by the Hyderabad Traffic Police and Telangana Transport Authority. Our experienced driving instructor has 20 years of continuous teaching experience and is dedicated to giving our learners an in-depth knowledge of driving from the start.
One of the special features of Sharansai Driving School is that we offer both theoretical and practical lessons to make sure our learners are fully prepared for their tests. We understand that everyone's schedule is different and that's why we offer flexible course terms and timings to suit the needs of our learners.
In addition, we also provide the service of home pick-up and drop off for our learners, so they don't have to worry about reaching our learning center. We also offer international driving license for those planning to move to foreign countries.
Our training is available in SUzuki  Breeza car for both ladies and gents, and we also offer two-wheeler and scooty driving classes for women learners by women instructors in the areas of LB Nagar, Nagole, Kothapet and Vanasthalipuram.
So, if you're looking for the best driving school in Hyderabad, look no further than Sharansai. With our experienced instructor, flexible timings and services, you can rest assured that you'll be in good hands. Contact us today to learn more about our services and to get started on your driving journey.